My Work
Thank you for checking out my website! My name is Durga Dingari and I make custom made jewelry, that you can peruse here and order directly from me. Some of the materials I use include gemstones, pearls, Swarovski crystals, metal, glass beads, seed beads and Czech fire polished glass beads. The jewelry here can be used for a variety of occasions such as birthdays, anniversaries, Mother's Day and Valentine's Day. For birthdays and anniversaries I sell birthstone specific jewelry, where you can buy a bracelet, necklace, earrings or complete set using your loved one's stone!
My designs are influenced both by ethnic Indian styles and also contemporary American jewelry. When I start making a piece of jewelry I do not draw it on the paper, I just pick up the beads as the design starts to take place in my head and my hands do their work. I have done many arts and crafts shows over the years as well. Many people began requesting custom designs, so I started taking personalized orders and selling them here.
Currently, I'm working on a series of multi-layered necklaces with varied bead styles and colorful designs. Once I finish I'll post them soon!
Take a look around the site and feel free to contact me with any questions! Happy shopping!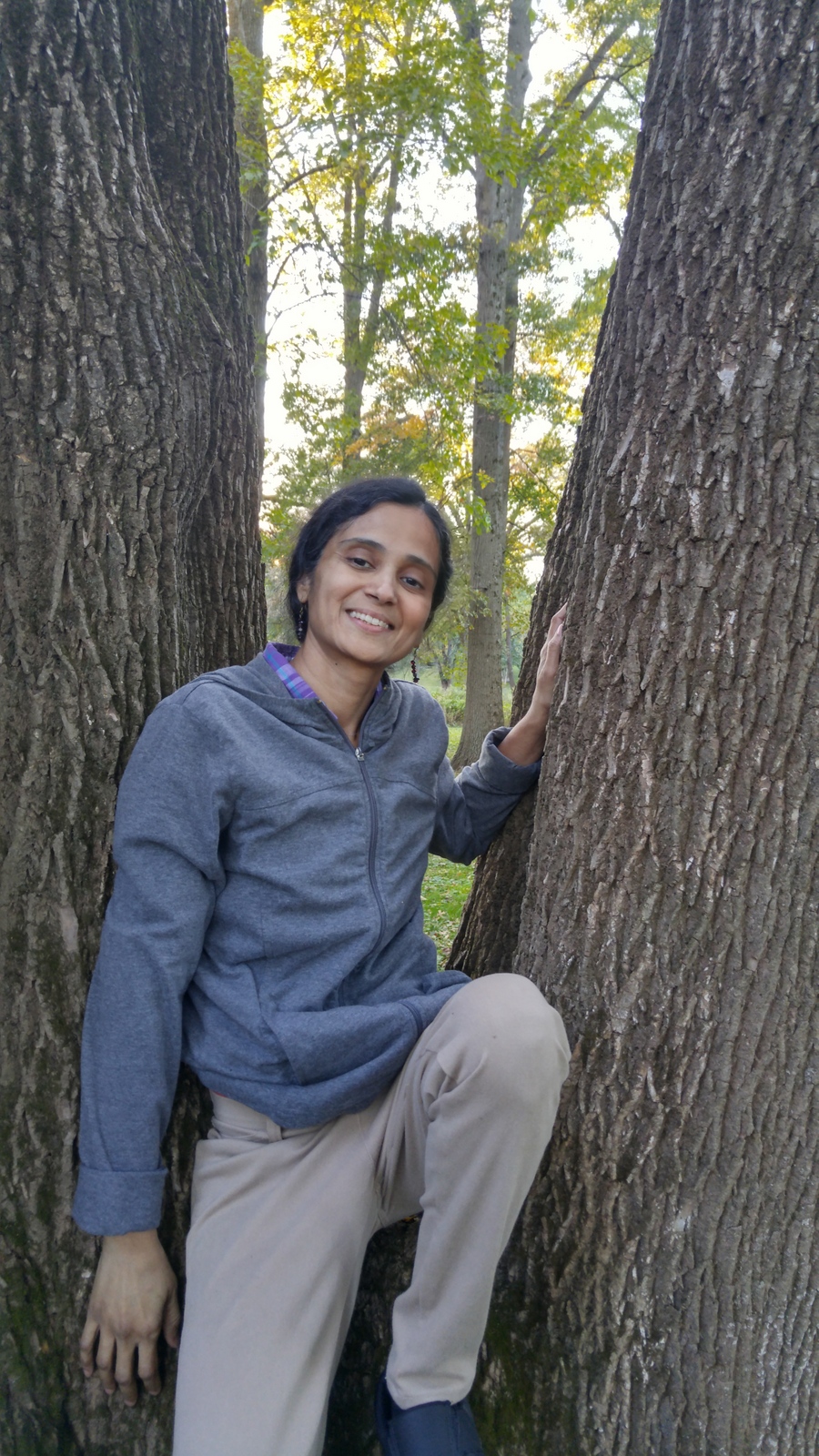 A Little Bit About Me
I started beading as a hobby to divert my mind from my health problems and to make jewelry for my little girl, friends, nurses, doctors' wives and other staff in the hospital that took great care of me during the long months I spent there. This creative work always worked for me as a therapy. It has become part of my life.
I moved to the United States from India in 1995 when my husband was transferred with his company. Back then, we never had any idea of settling down here, not because we don't like this country but because all of our other family is in India and we didn't want to leave them. Unfortunately the circumstances turned out differently than what we had planned, because I was diagnosed with the chronic disease Pancreatitis and had to undergo serious medical treatment while here in the States. Pancreatitis is an inflammation to pancreas and it is rare disease that causes extremely excruciating pain, such that I never experienced in my life. I had the first attack when I was still in India, but had actually become healthier after moving to the States. My son Chaitanya was 4 yrs old then and we were having good time. Maybe the change of place and the air suited me well so I was happy.
Since I felt good for almost 4 years after moving to America, I decided to have another baby. Even though it was a tough pregnancy and I was worried about my baby, we were hopeful and continued our positive attitude with the help of wonderful friends. I gave birth to a beautiful little girl who we named Spoorthi, which means inspiration.
After the delivery Pancreatitis returned to make my life miserable. I went through a very rough time with pancreatitis attacks that became more frequent, causing extreme pain. I felt like Death was standing right in front of me.
I went through many tough procedures and major surgeries in the following years. The surgeons took out the head and body of my pancreas and also removed the gall bladder which was full of stones. Recovery was very hard, and unfortunately, the pain came back again! The doctors and surgeons were all disappointed and told me that it became Idiopathic Chronic Pancreatitis, meaning they did not know the reason or cause of the pain. Since then, I have had to live with a feeding tube and the reality of excruciating pain attacks that can occur every few weeks.
I was upset but I had to raise my kids because I was the one who brought them into this world, and I was going to be there no matter what. Even now, whenever I have good days I take advantage of life as much as possible by going on nature walks, watching movies, reading books, listening to music and writing.
My little girl, who gave inspiration to move on in life, is a teenager now and helps me make beautiful jewelry. My son, Chaitanya, who graduated from NYU and works as a video editor in New York City for clients such as AOL, Huffington Post and more. He makes his own short films, documentaries etc. and is a very creative and dedicated worker. He motivates me to do all kinds of new things and we encourage and support each other.
My husband, Sreenivas, a software engineer, is my life partner. Even though he was scared when I was very sick, he had his faith, was a caring, loving husband, never gave up hope and never let me give up hope. He was such a good father as he took care of our days-old baby girl while I ended up in the hospital. I still remember how, right after the delivery, he gave her first bath and brought her to the hospital to me like a beautiful fresh flower. He is a loving father and husband and has been supportive of all of my creative endeavors.
Ultimately, we couldn't move back to India back then because of my health problems and the treatment that I was undergoing here. My husband was fine with that too. Instead we had my parents and his dad visit us here. My father passed away in 2010 but my mother and father-in-law visit us whenever they can. We were able to go back to India to visit only two times since 2000 because the doctors used to say it's hard to go in the flight as it is a long journey. I still get attacks, but I go to hospital only when my breakthrough medication doesn't work and if it's a major attack that's hard to control at home.
My family and friends have become my strength, support, encouragement to keep on moving and never feel bad for not able to perform as a normal mother or wife. They like to see me happy, strong minded and Never Give Up!
We learned over the years, because of the help of all the wonderful friends that we made here, that we don't have to be blood related to be as close as family members.
In addition to making jewelry I also enjoy writing, as I had studied Journalism and Political Science in college and graduate school. Writing is my passion, I do freelancing to Indian newspapers and also write to websites both in my mother tongue and English. I also host a weekly music show for the internet radio station TORI at Teluguoneradio.com. The program's name is Patala pallaki meaning a Palanquin of songs.
I still think there is so much to do in life. My health problem did not stop me from doing the things that I am passionate about. Of course it created hindrances but I have always bounced back.
My favorite quote I read somewhere long time ago, " If you are not in the process of learning you are mentally dead."
There is so much to learn in this beautiful world. If my struggles have taught me anything it is that you should truly never give up!