7 Chakra Yoga bracelet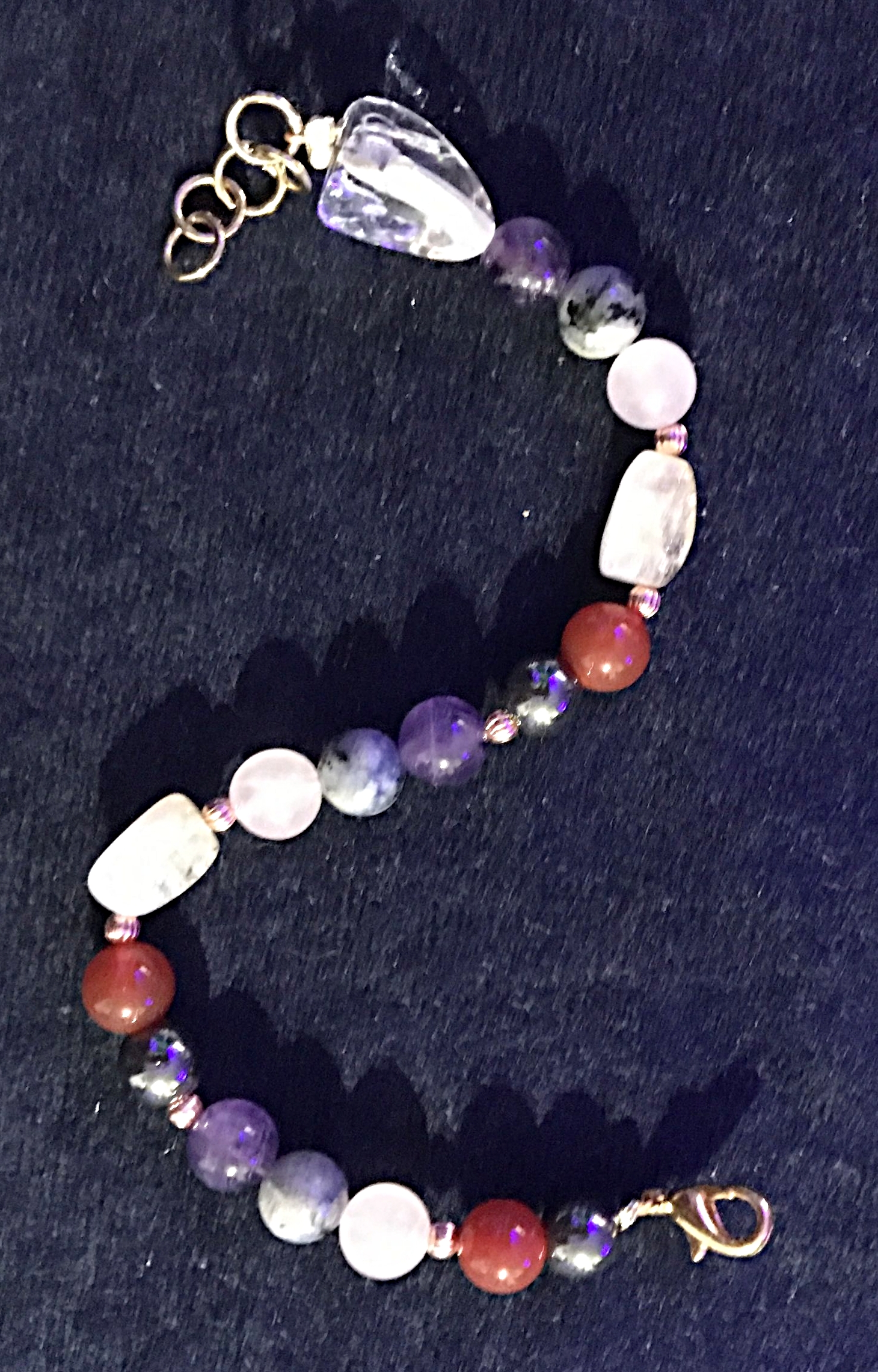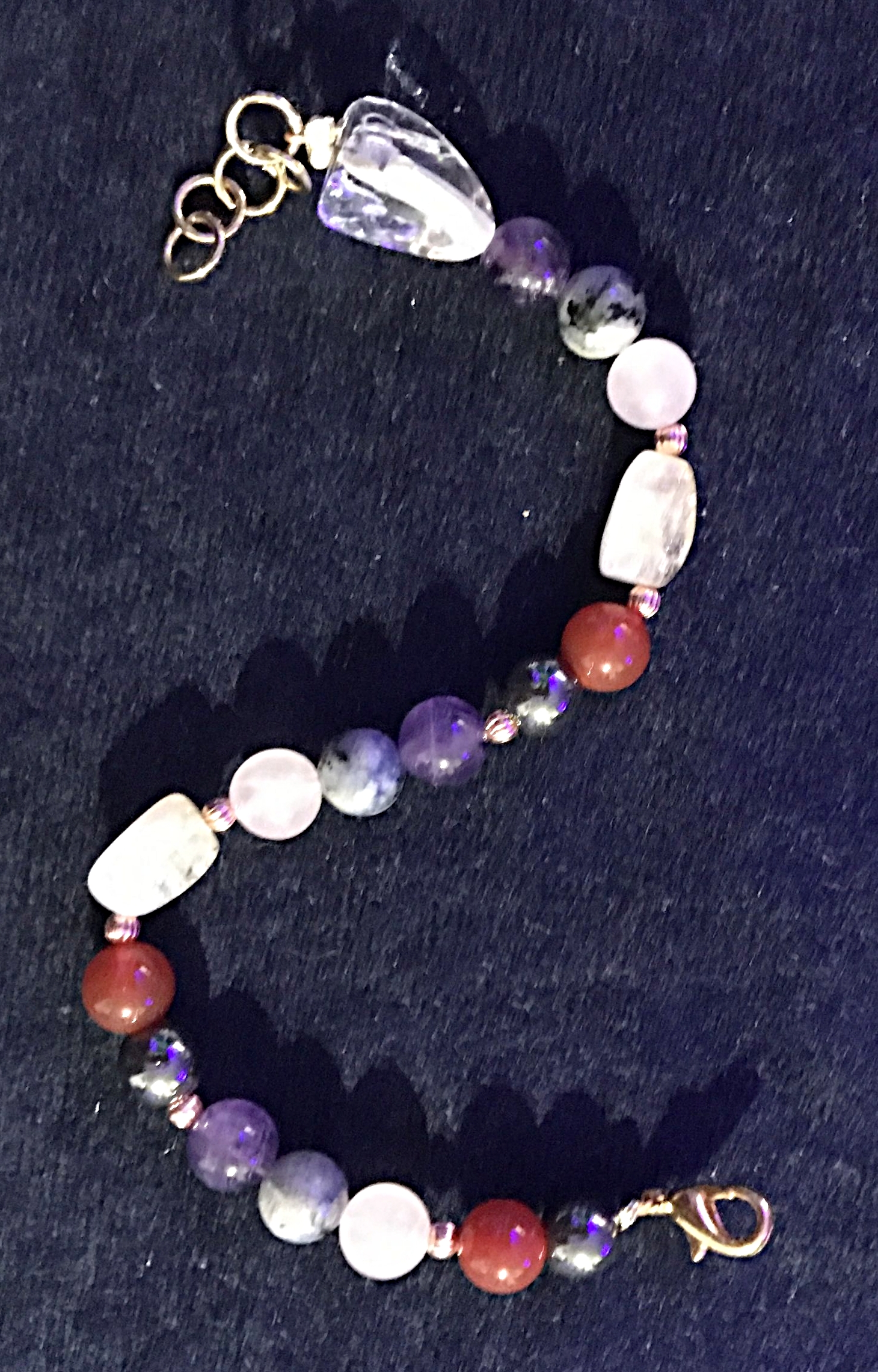 7 Chakra Yoga bracelet
This bracelet has seven gemstones that are used as 7 Chakra healing. It has 1) Clear Quartz 2) Amethyst 3) Sodalite 4) Rose Quartz 5) Citrine 6) Carnelian and 7) Hematite. It has Copper spacers.
Wearing this bracelet gives you peaceful feeling at the same time these stones do the emotional and physical healing. Each stone represents for each of the seven Chakras within the body and in healing.
One bracelet with the Gold plated lobster clasp, jump rings. The other two 7 Chakra Yoga bracelets with 7 Chakra gemstones are stretchy bracelets.
There will be a surprise beautiful gift for the new purchases along with any kind of order of beautiful handmade jewelry. So hurry and please order whatever you like on this website!
Do custom order and get your custom designed jewelry!