Mother of Pearl Wonder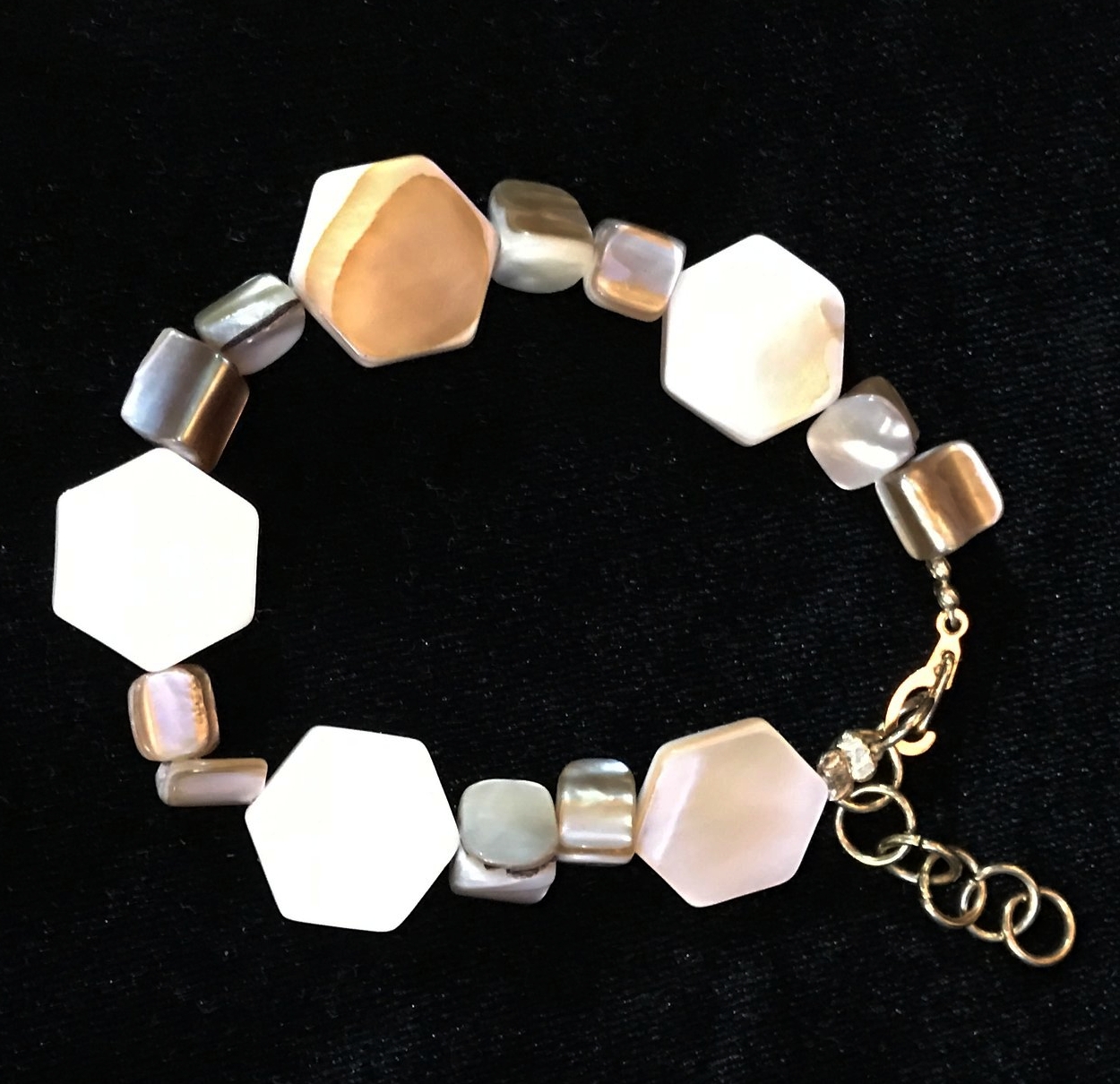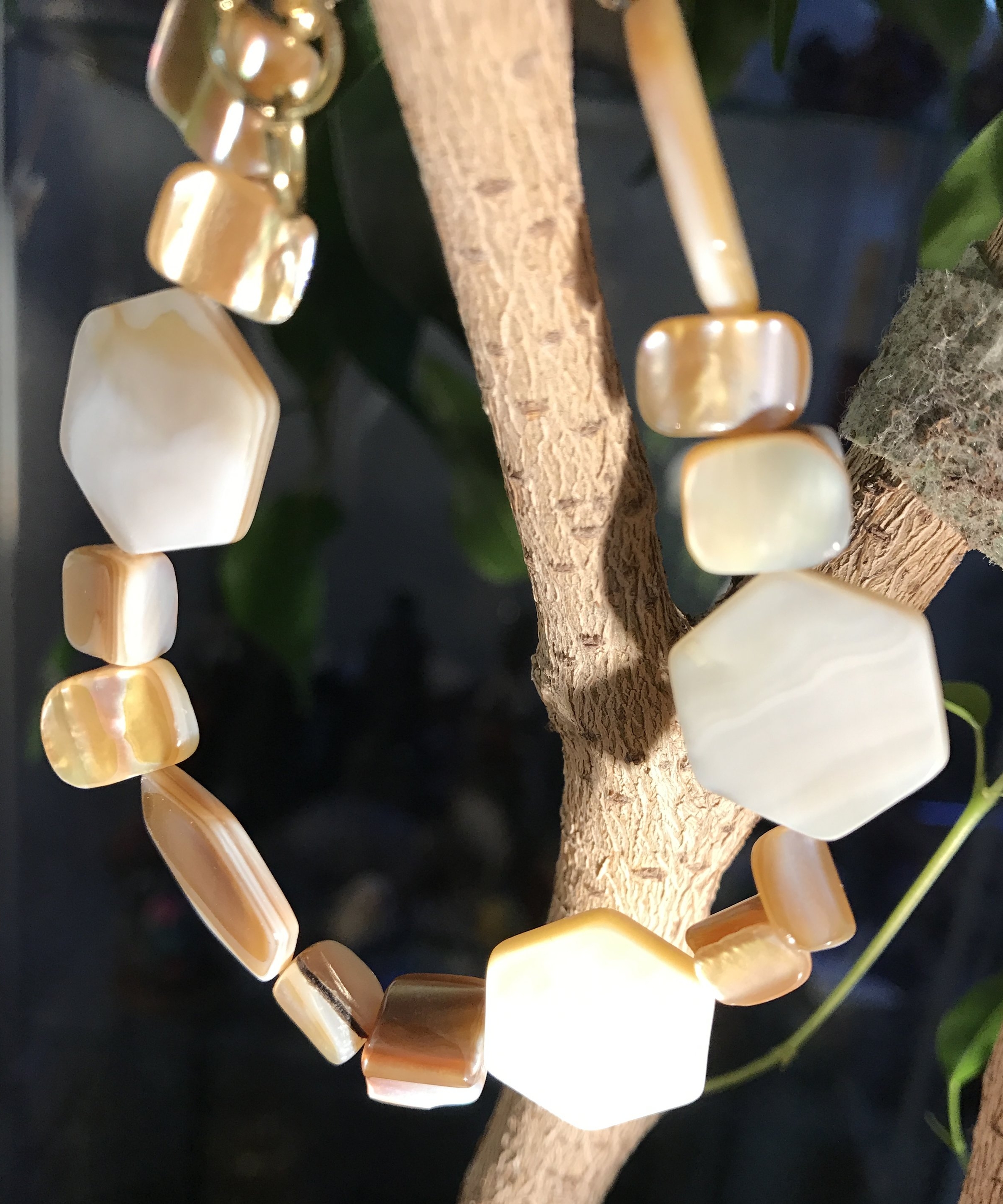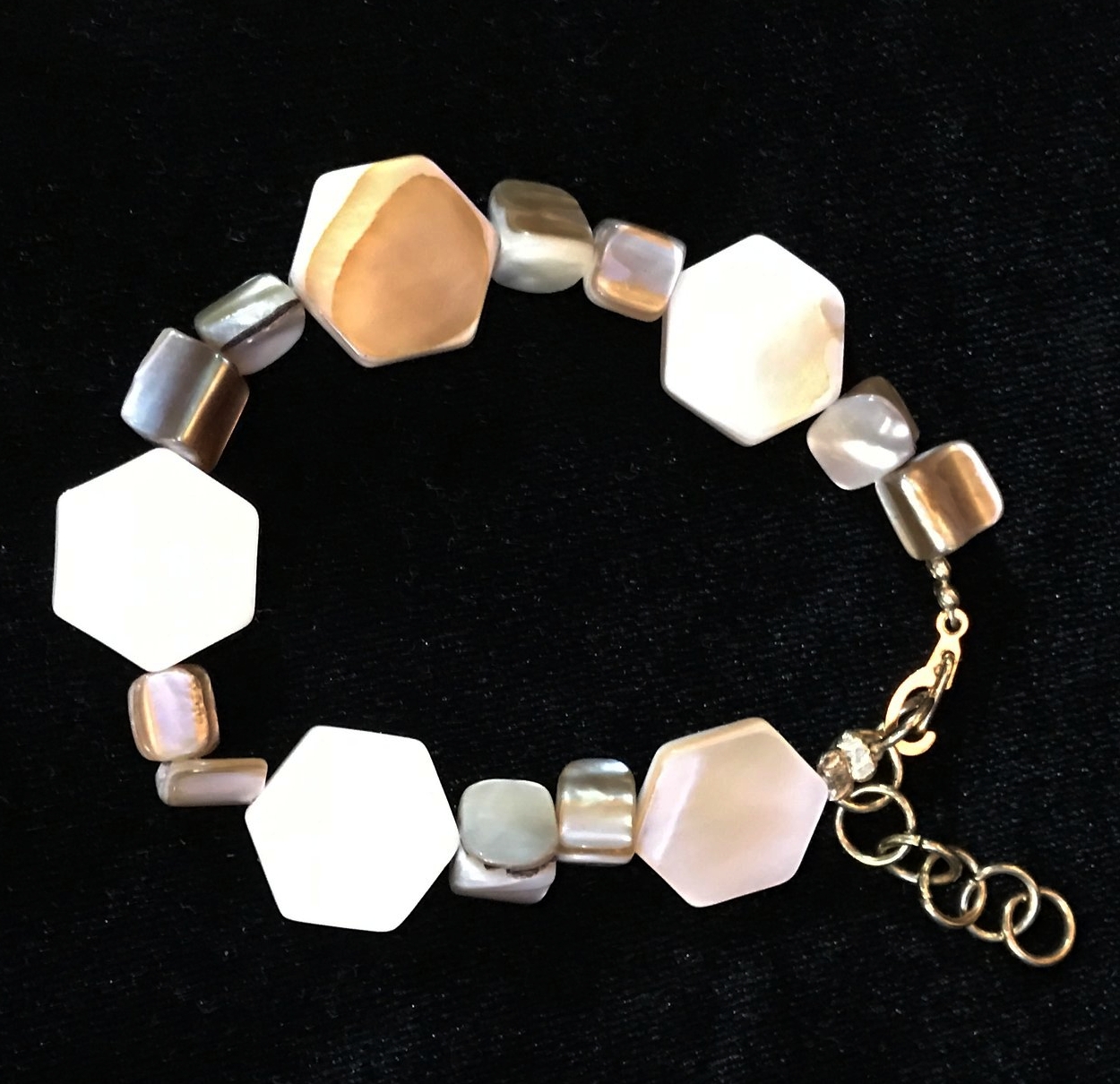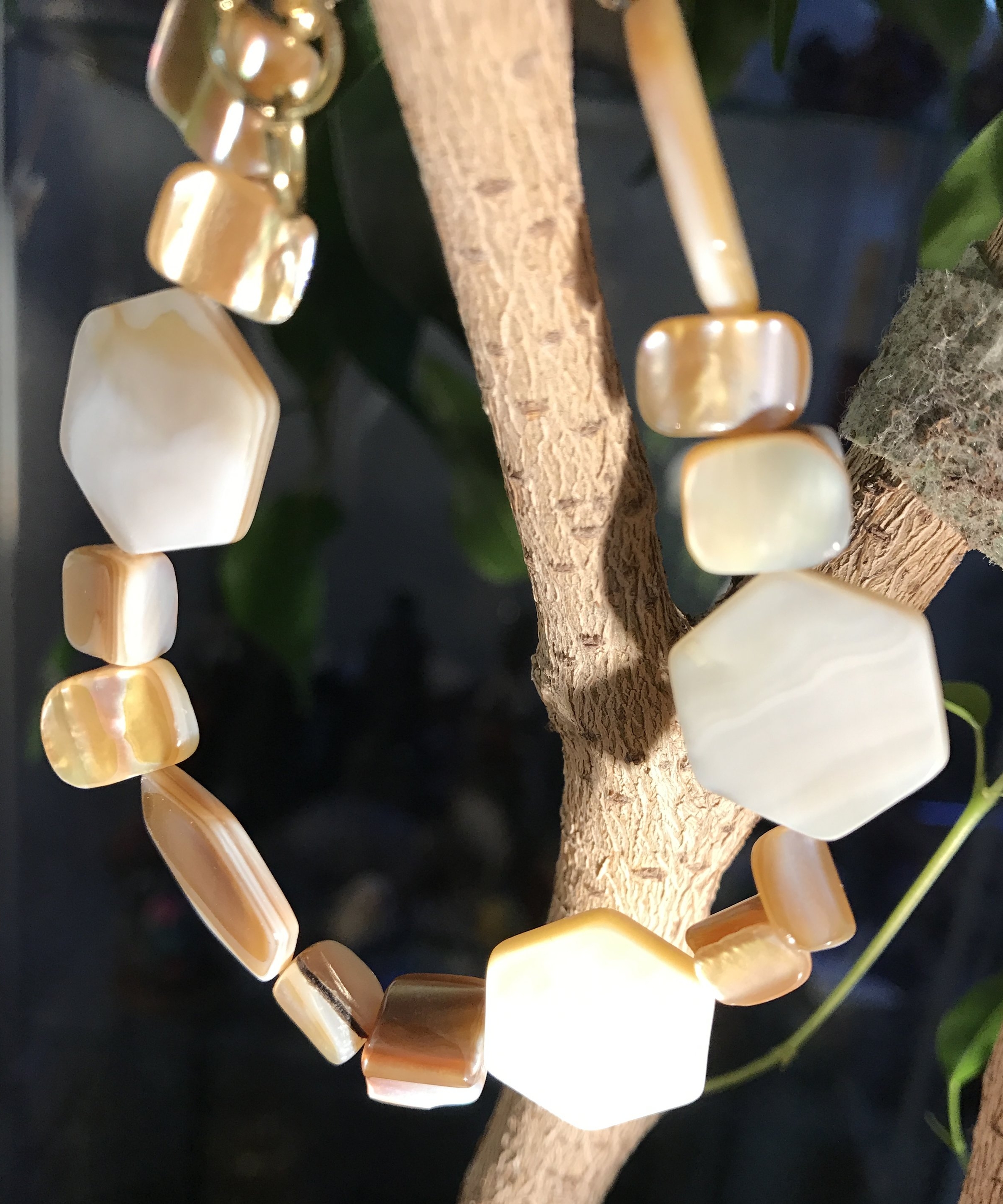 Mother of Pearl Wonder
Mother of Pearl beads and Hexagon shaped beads combination bracelet. Mother of Pearl is considered as strong, resilient and iridescent. There is a necklace that goes with this bracelet in Necklace page with the same name, 'Mother of Pearl Wonder.' You can either buy together or individually.
There will be a surprise beautiful gift for the new purchases along with any kind of order of beautiful handmade jewelry. So hurry and please order whatever you like on this website!
Do custom order and get your custom designed jewelry!