Iris Hearts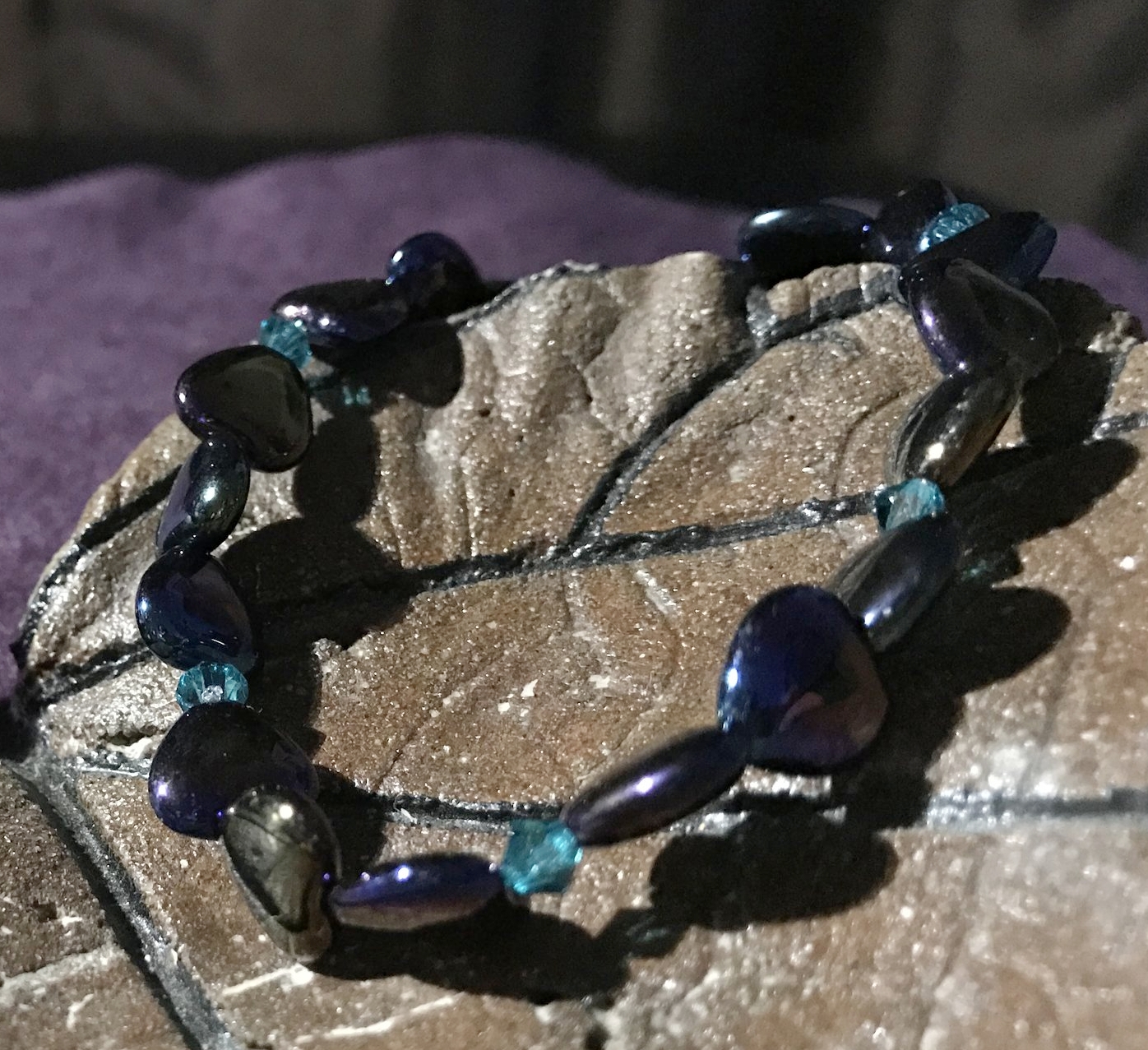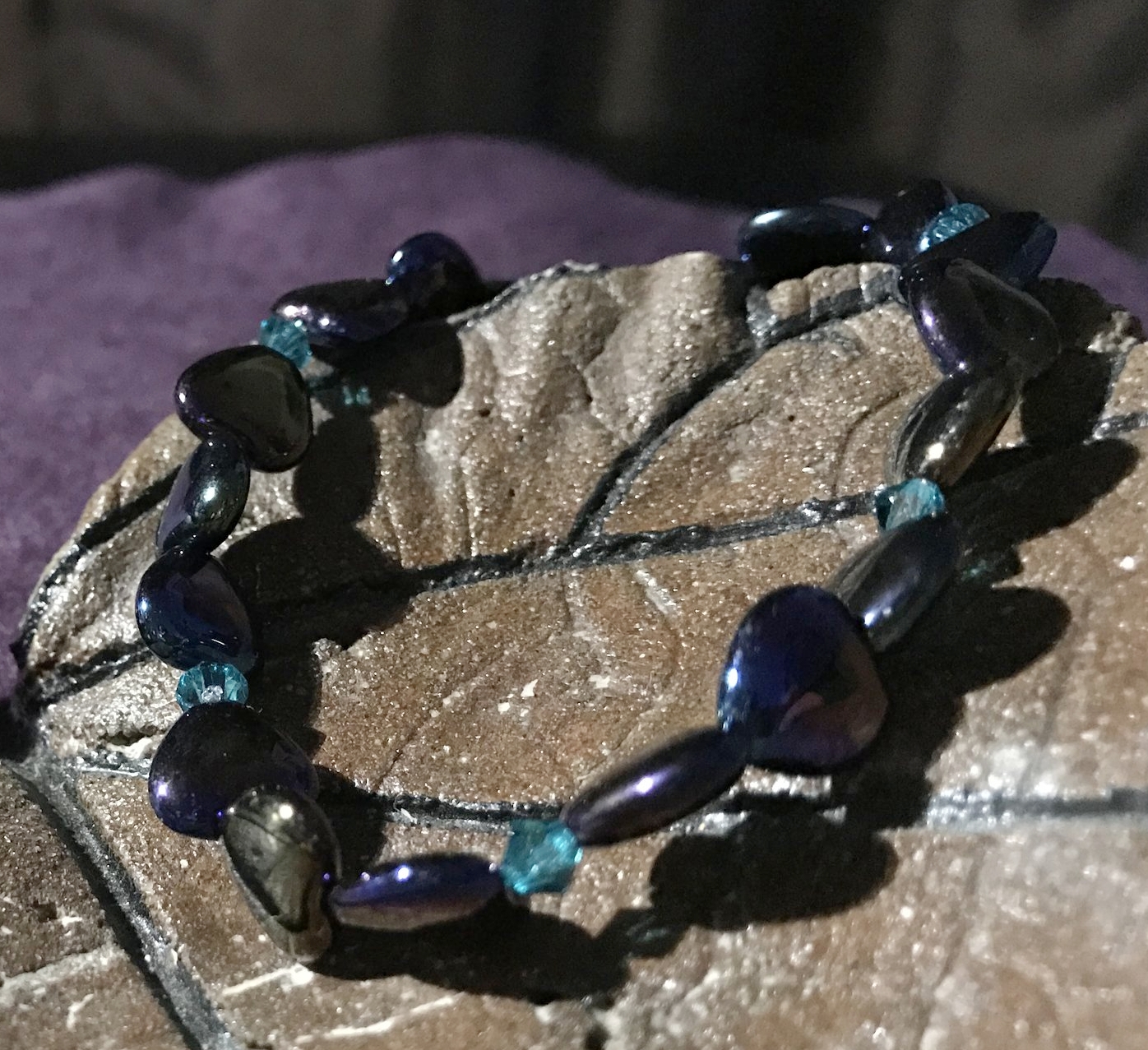 Iris Hearts
Czech Fire Polished Heart shaped Iris color beads bracelet with Zirconia Turquoise Blue crystals as spacers. The Zirconia crystals add to the beauty of the stretchy bracelet. It's a beautiful color which shows it's true colors when you hold it than in the picture. This can be a pretty gift for your sweet Valentine.
There will be a surprise beautiful gift for the new purchases along with any kind of order of beautiful handmade jewelry. So hurry and please order whatever you like on the website!
Do custom order and get your custom designed jewelry!