Pearl Hoops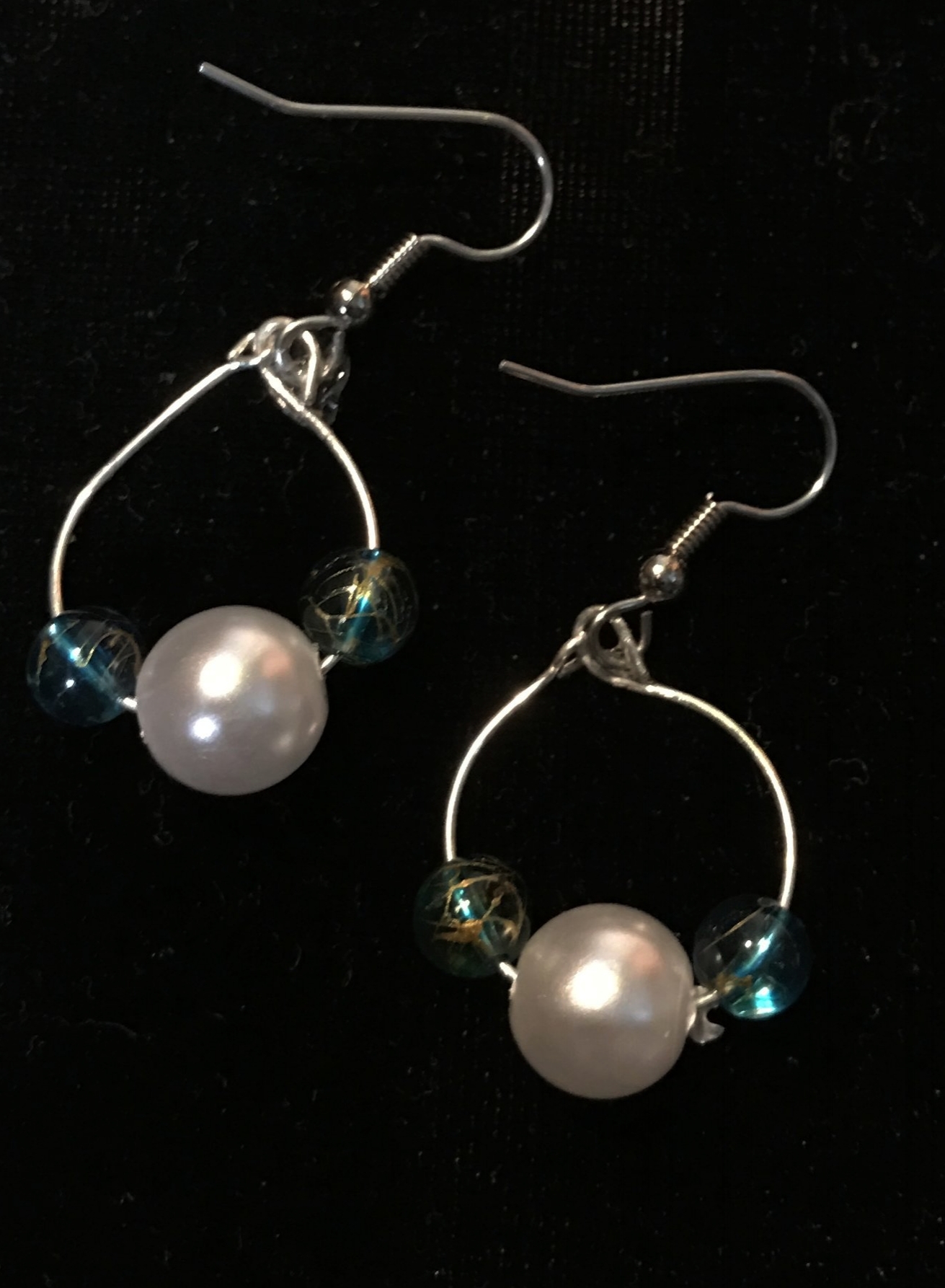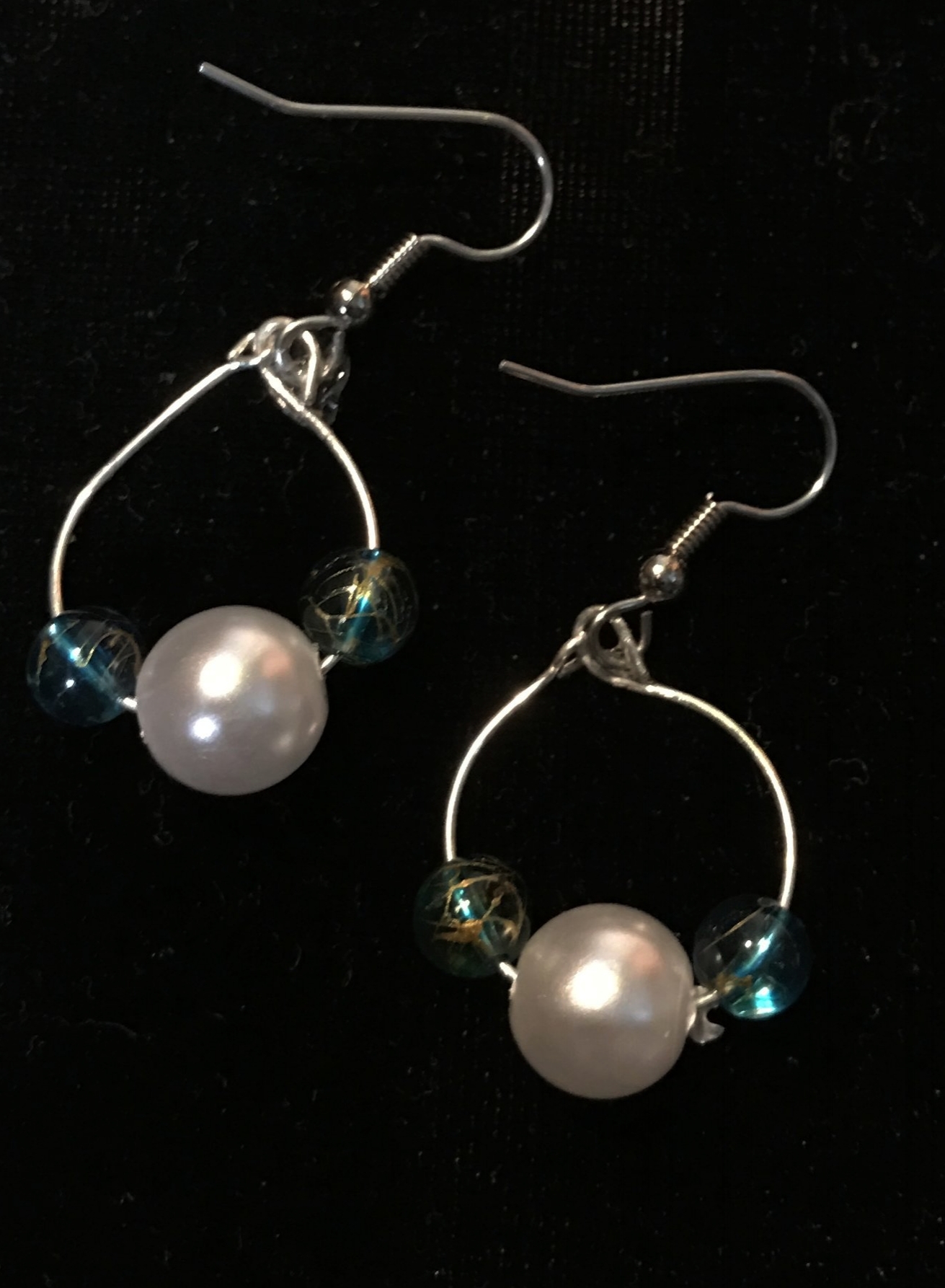 Pearl Hoops
Big White glass pearl beads and Aqua blue art glass beads with design earrings. The aqua blue art beads add to the beauty of the earrings. These earrings go well with party outfits or with Pearl jewelry too. Pearl color or white outfits also go well with these earrings.
There will be a surprise beautiful gift for the new purchases along with any kind of order of beautiful handmade jewelry. So hurry and please order whatever you like on the website!
Do custom order and get your custom designed jewelry!