Braided Beauty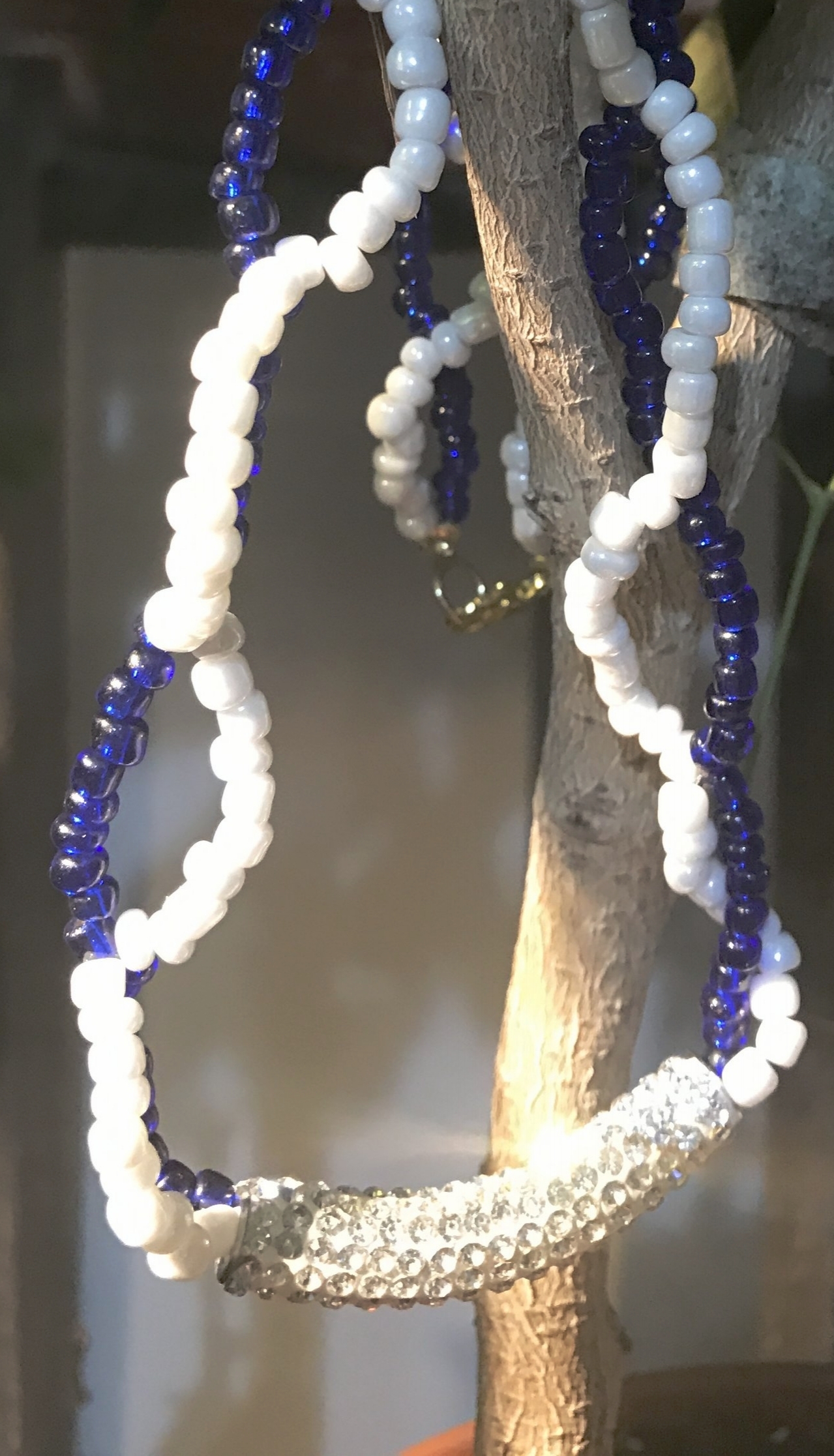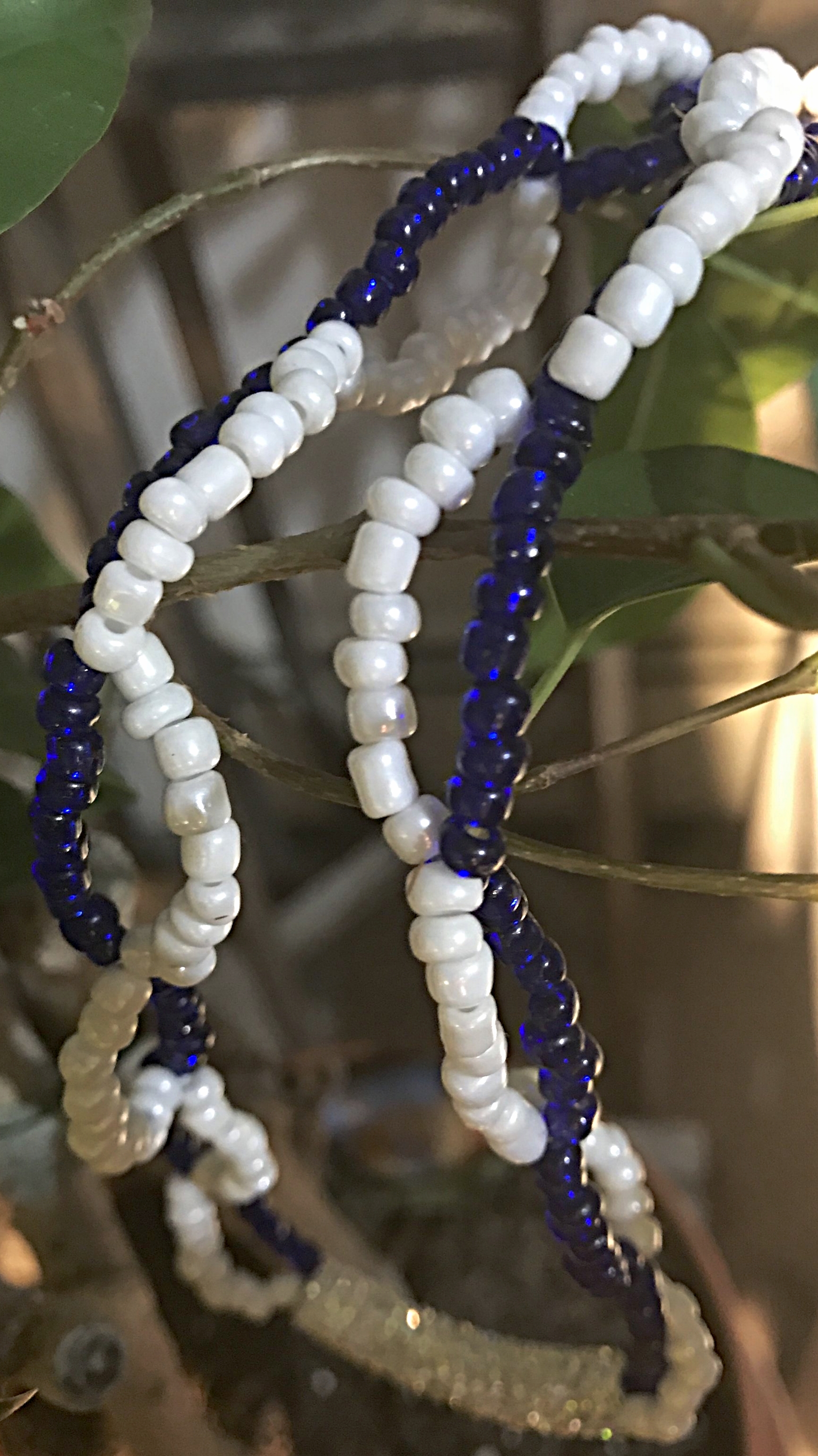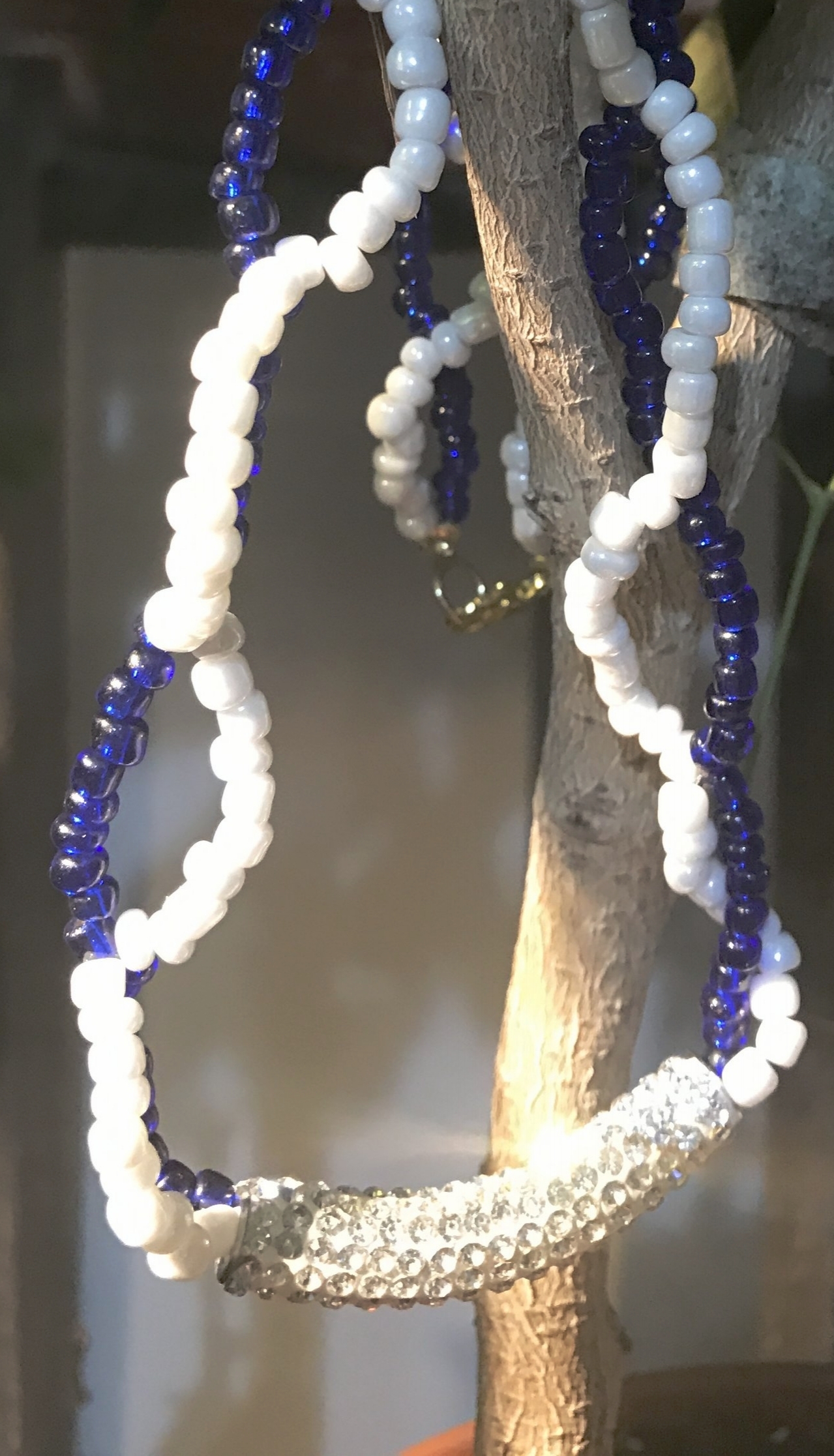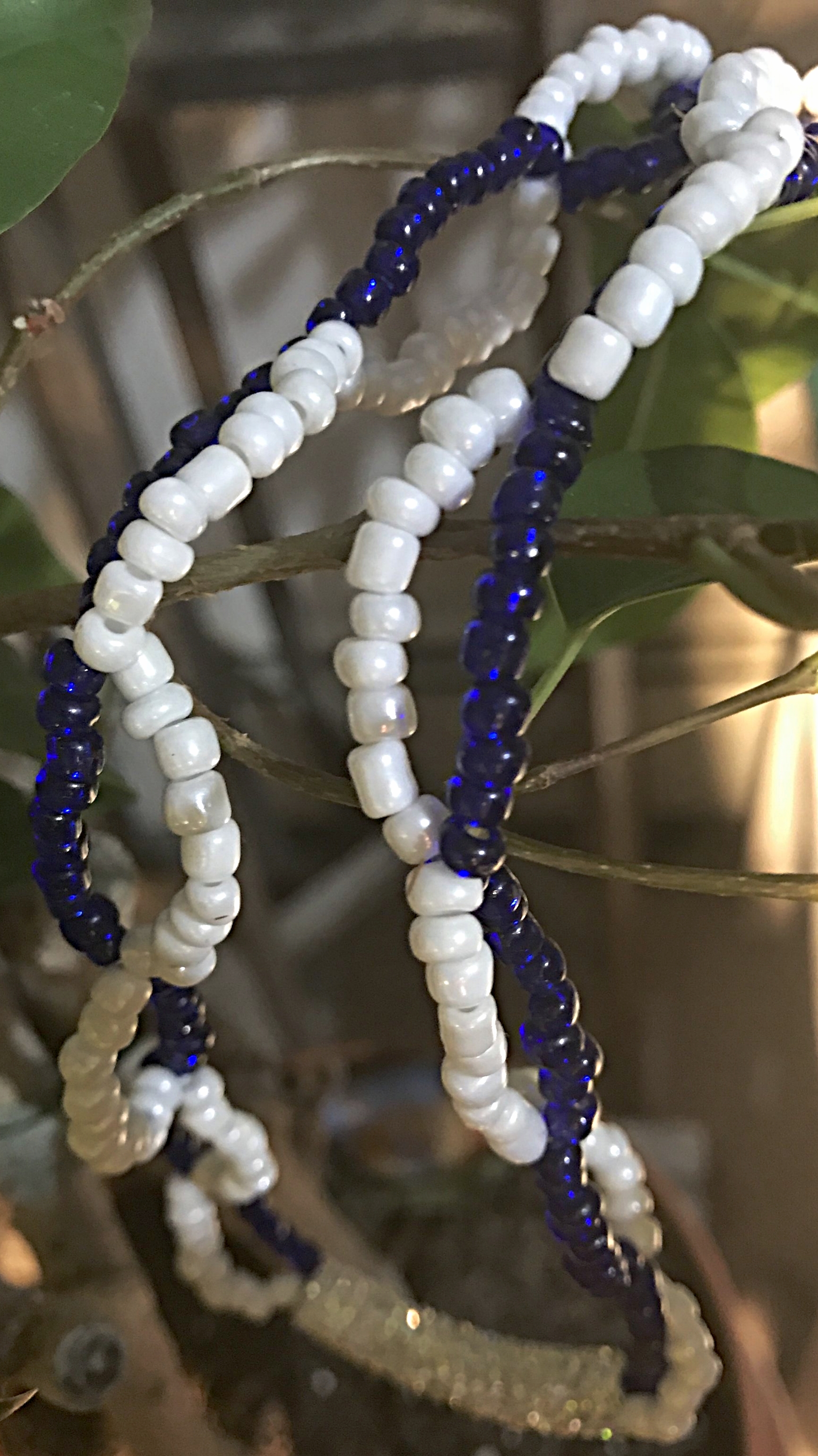 sale
Braided Beauty
Dark Blue and White seed beads braided necklace with a shiny tube pendant which adds beauty to the necklace. Braiding with two colors made it look very pretty. This special looking necklace goes well with the party wear outfits or for special occasions etc. It can be a good gift foryour Valentine for the coming up Valentine's Day.
There will be a surprise beautiful gift for the new purchases along with any kind of order of beautiful handmade jewelry. So hurry and please order whatever you like on the website!
Do custom order and get your custom designed jewelry!