Family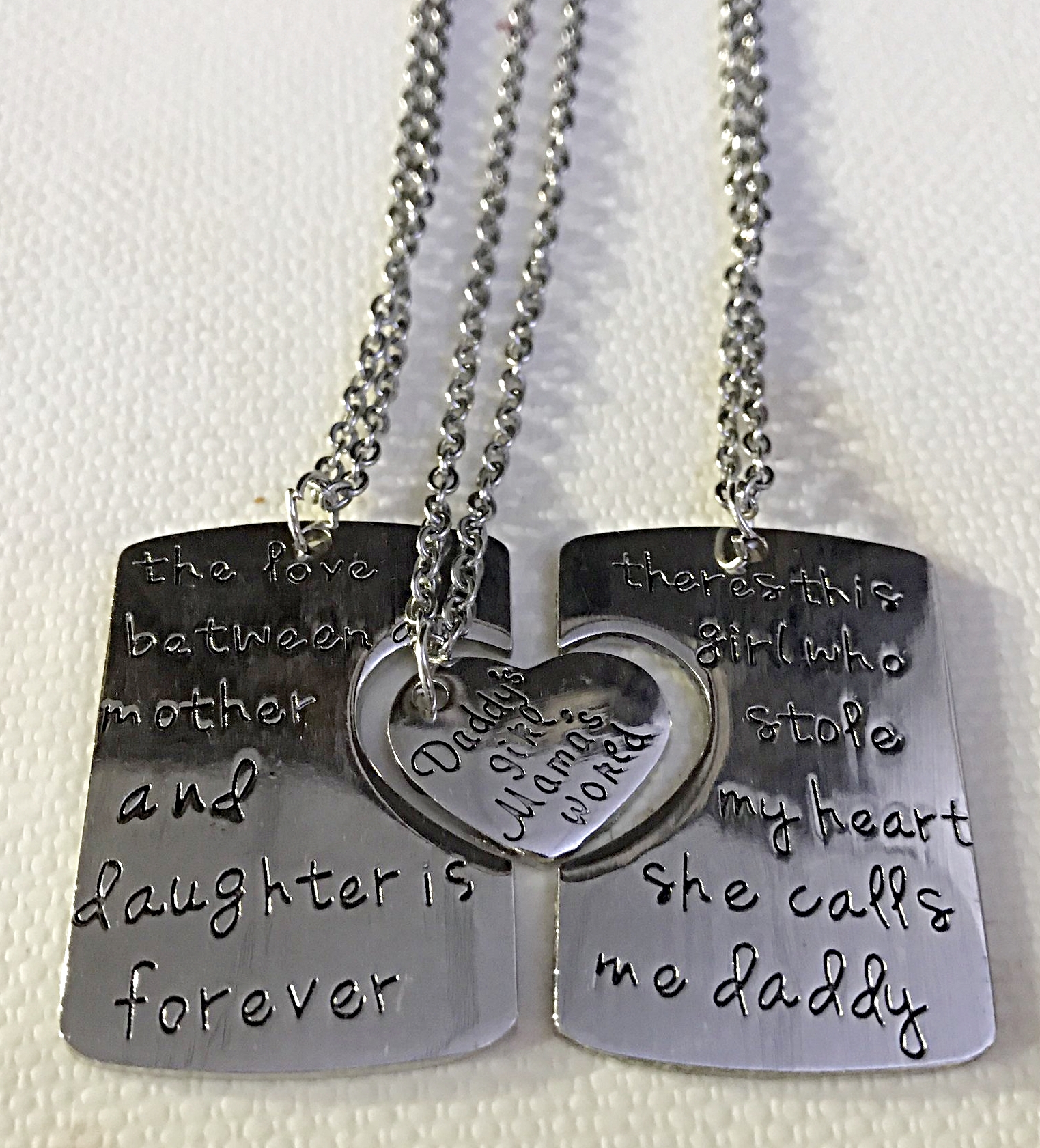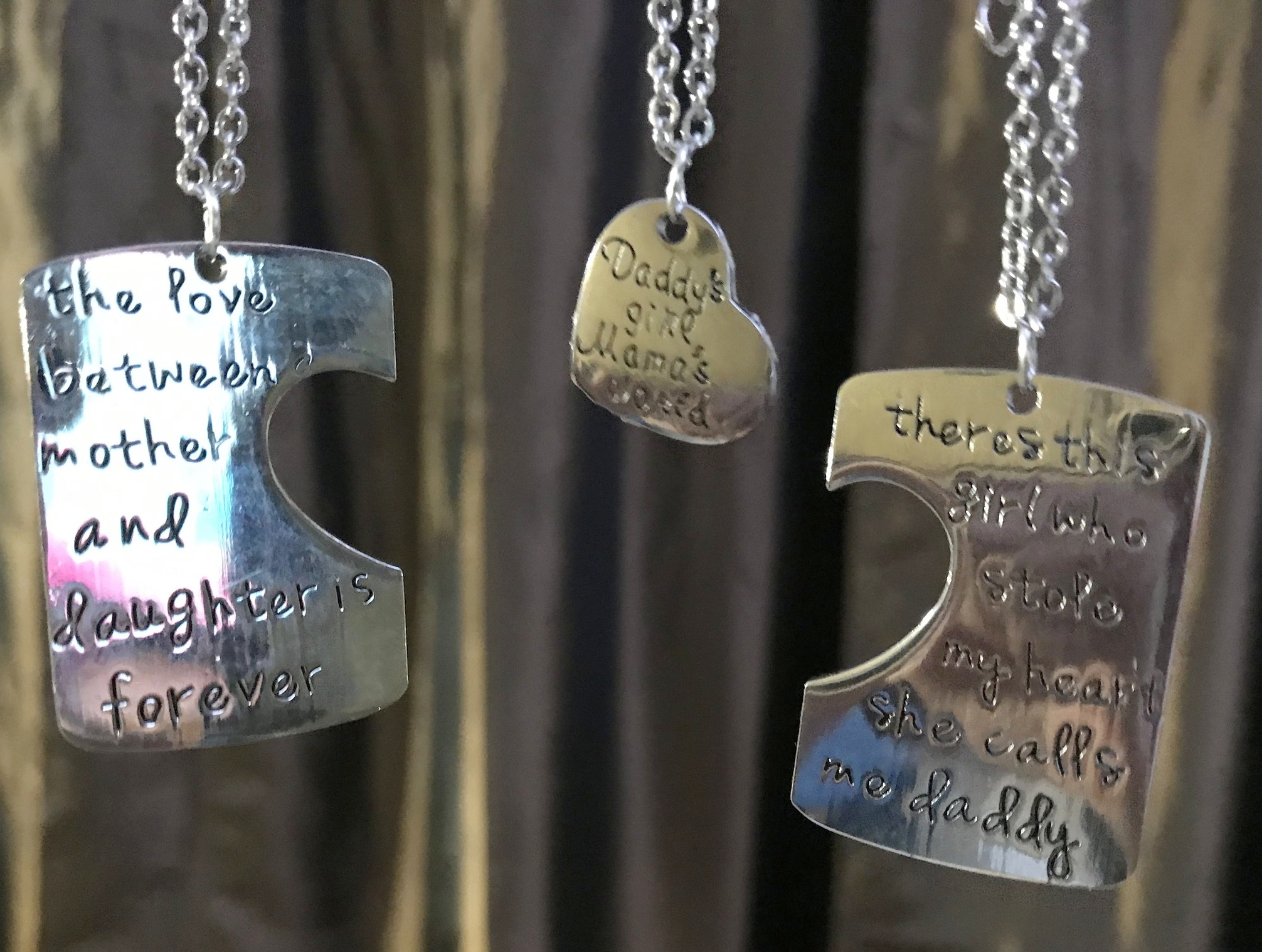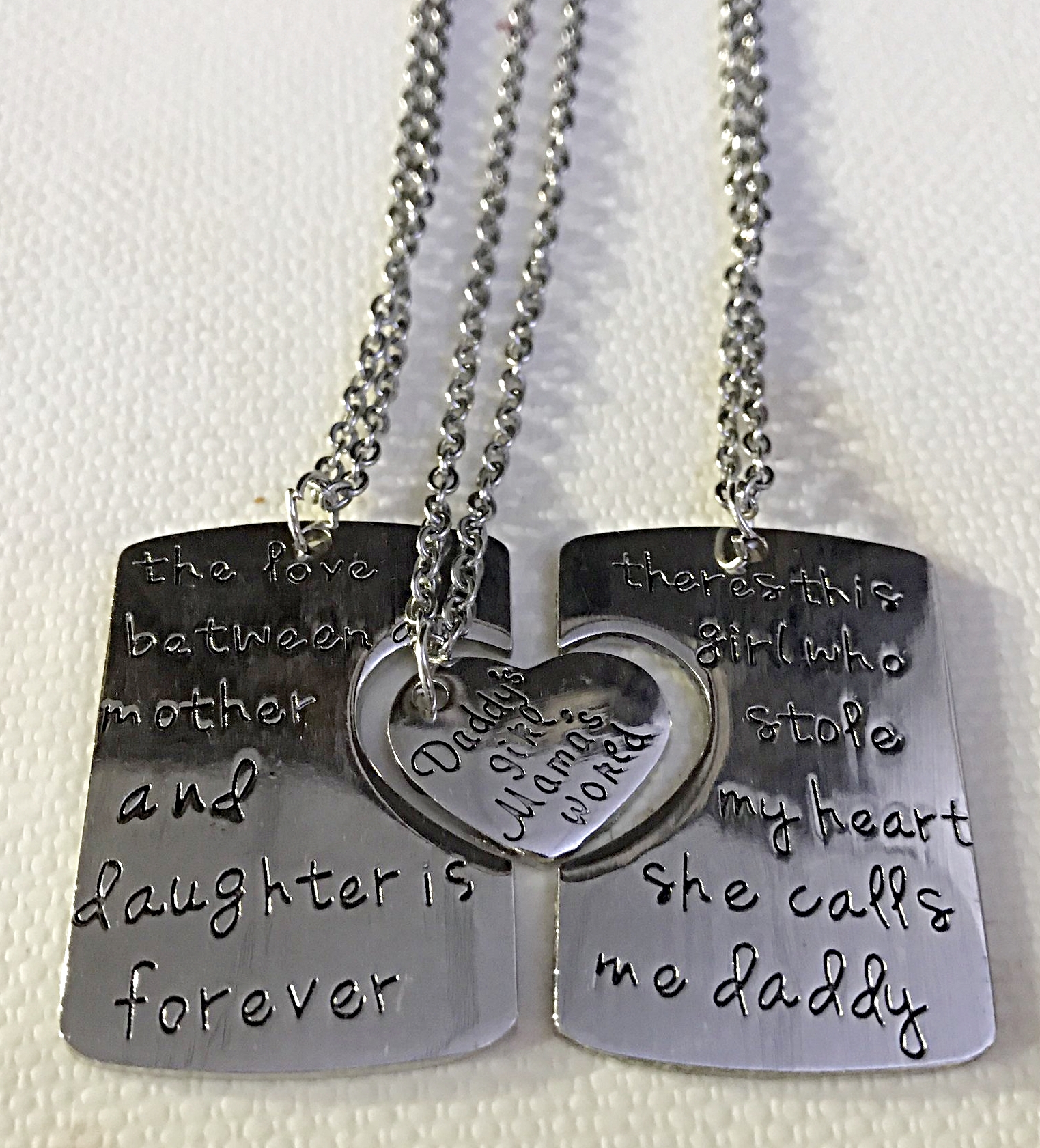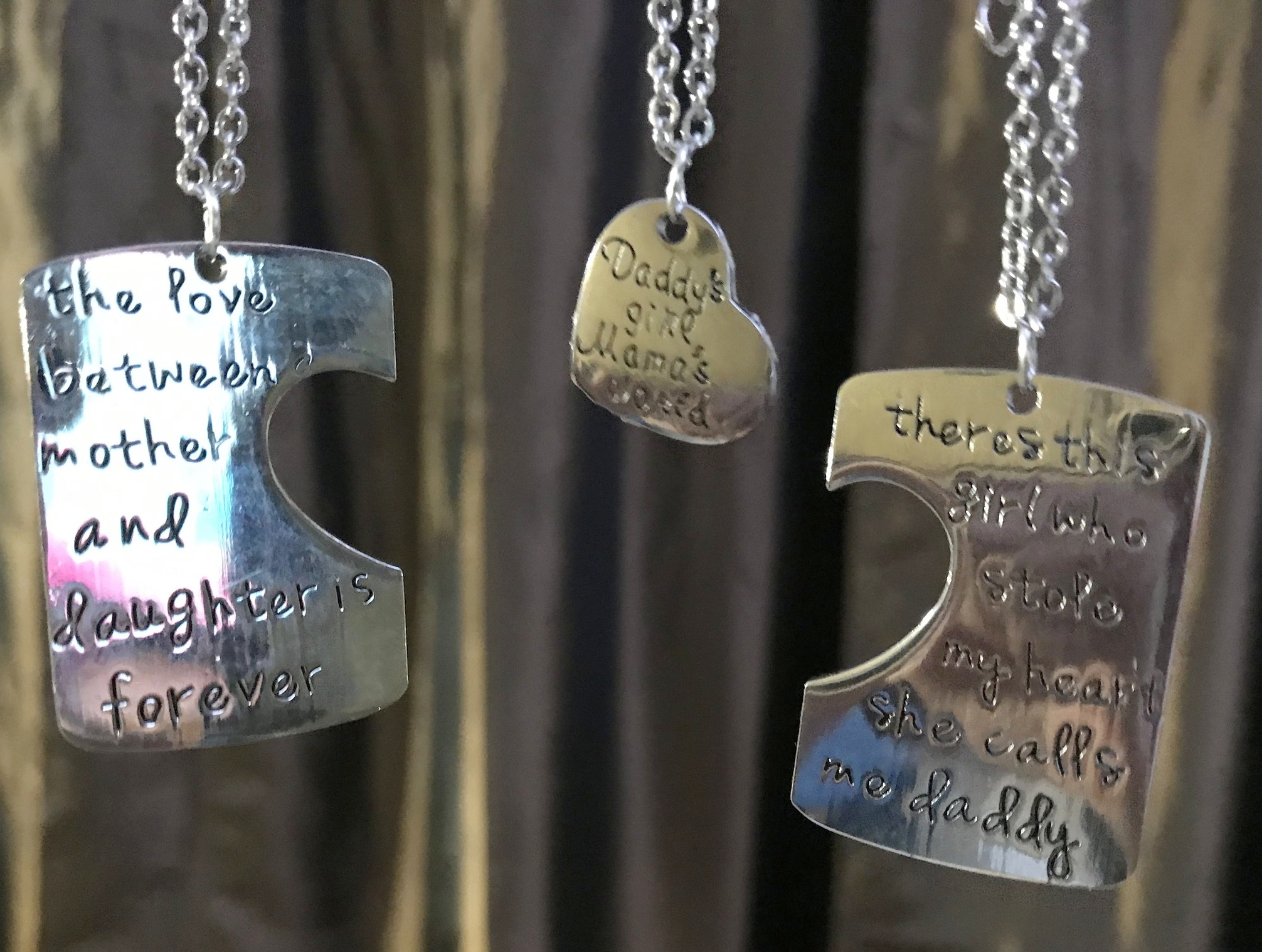 Family
3 Metal chain necklaces with writings on pendants for Mom&daughter, daughter, and Dad&daughter. Mom, Dad and Daughter can wear them together on Mother's Day or on Father's Day too because they are family chain necklaces. You can take the pendants and combine together to make one pendant too. Very interesting family necklaces, perfect gift for loving mother and the loved ones who can wear with her on the special day!
There will be a surprise beautiful gift for the new purchases along with any kind of order of beautiful handmade jewelry. So hurry and please order whatever you like on the website!
Do custom order and get your custom designed jewelry!