Pretty Peridot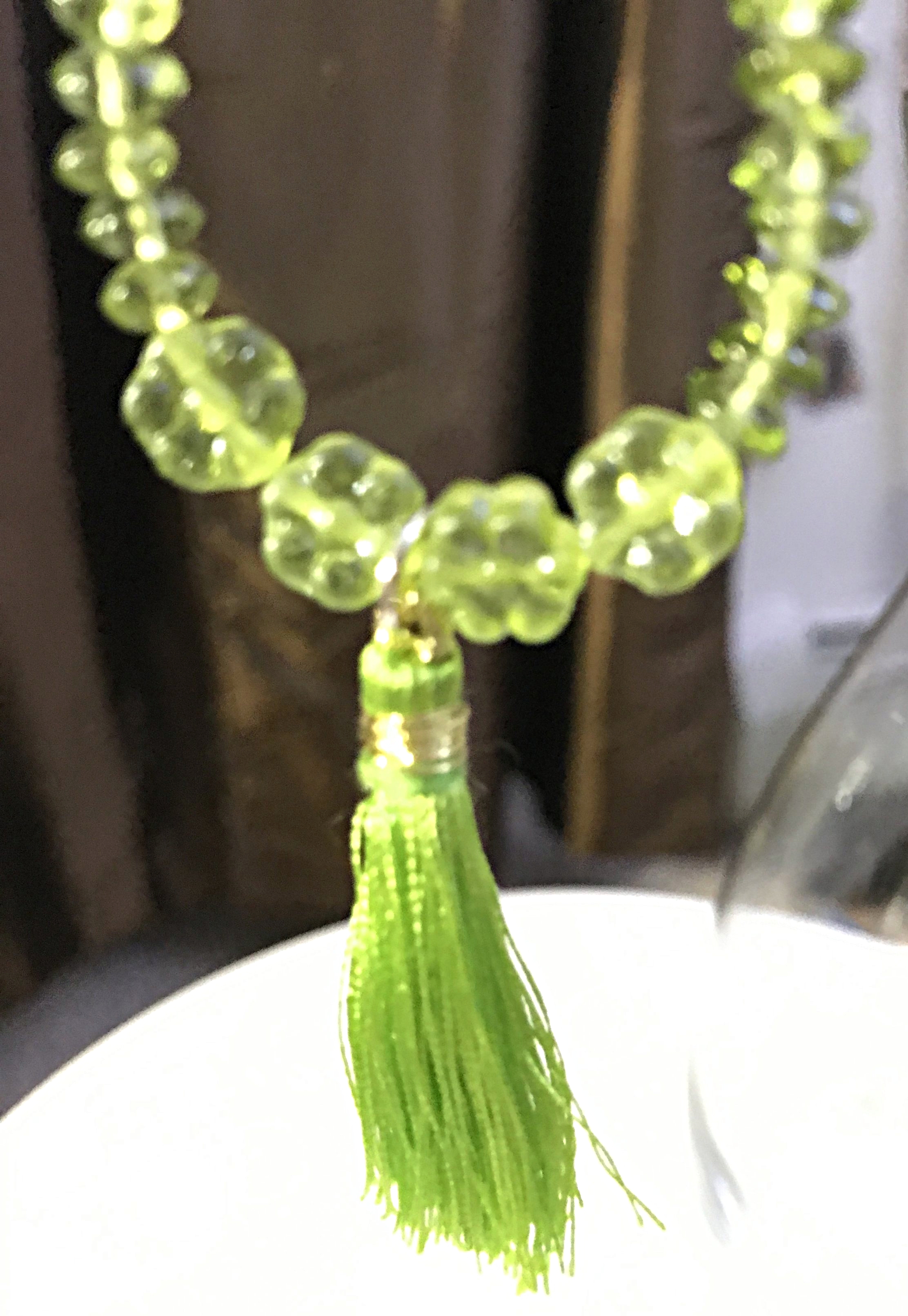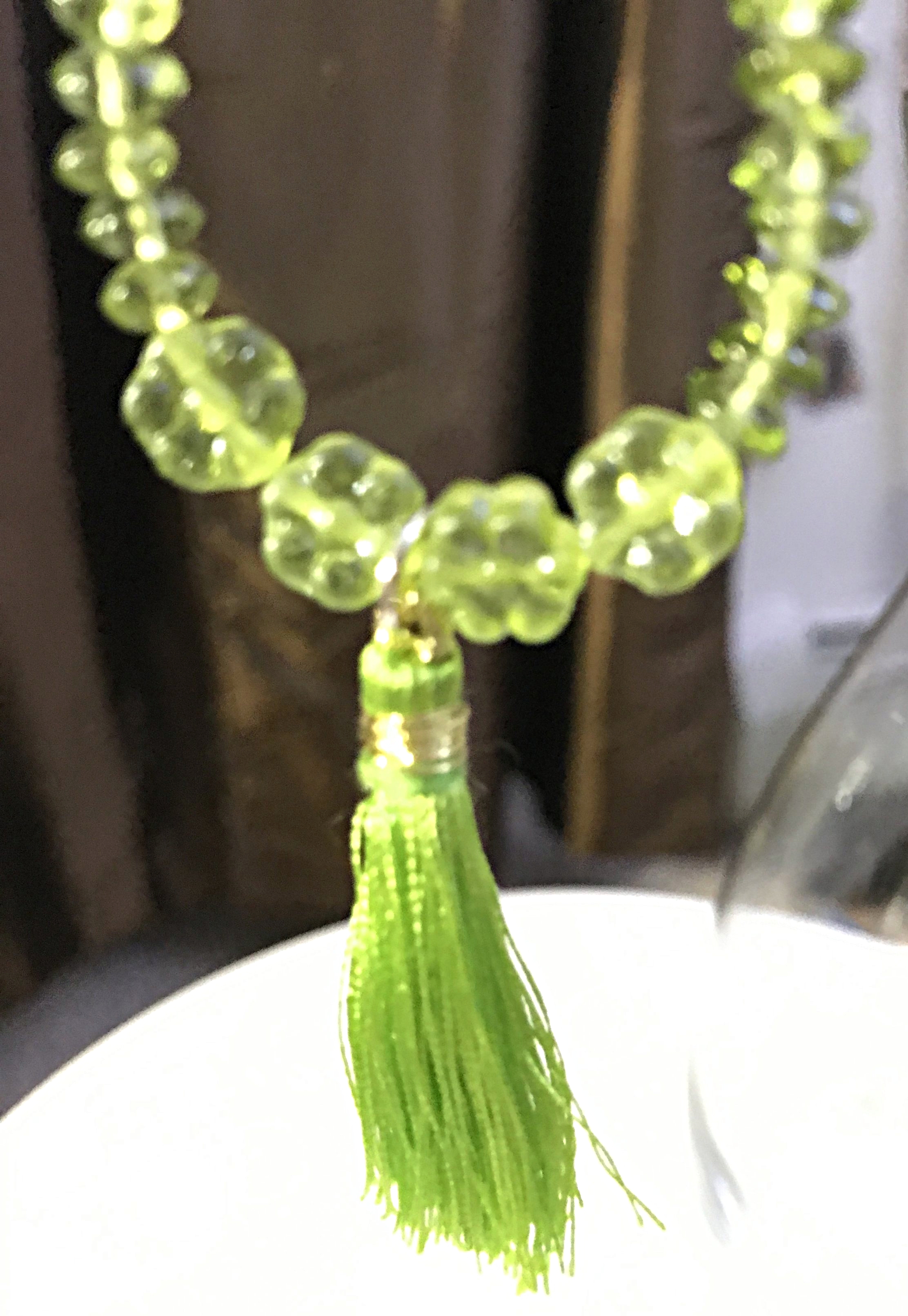 Pretty Peridot
Peridot gemstone beads necklace with the matching Silk Tassel Pendant. It has matching Peridot color glass flowers in the middle of the necklace which goes well with the pendant and necklace. These kind of necklaces are in very much in fashion and very popular among all different kinds of ages. They are very beautiful and gracious looking necklaces.
There will be a surprise beautiful gift for the new purchases along with any kind of order of beautiful handmade jewelry. So hurry and please order whatever you like on the website!
Do custom order and get your custom designed jewelry!