Unconditional Love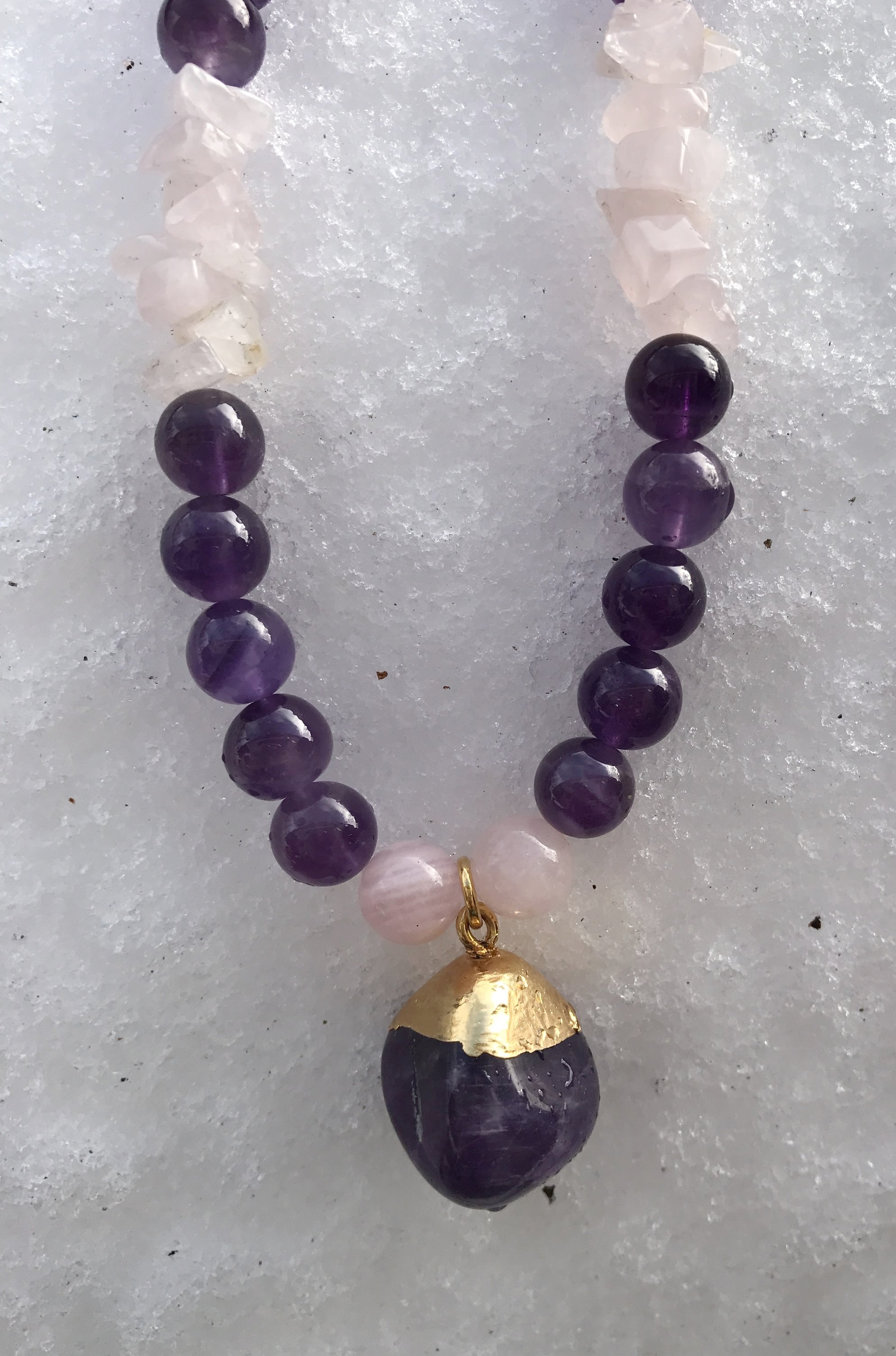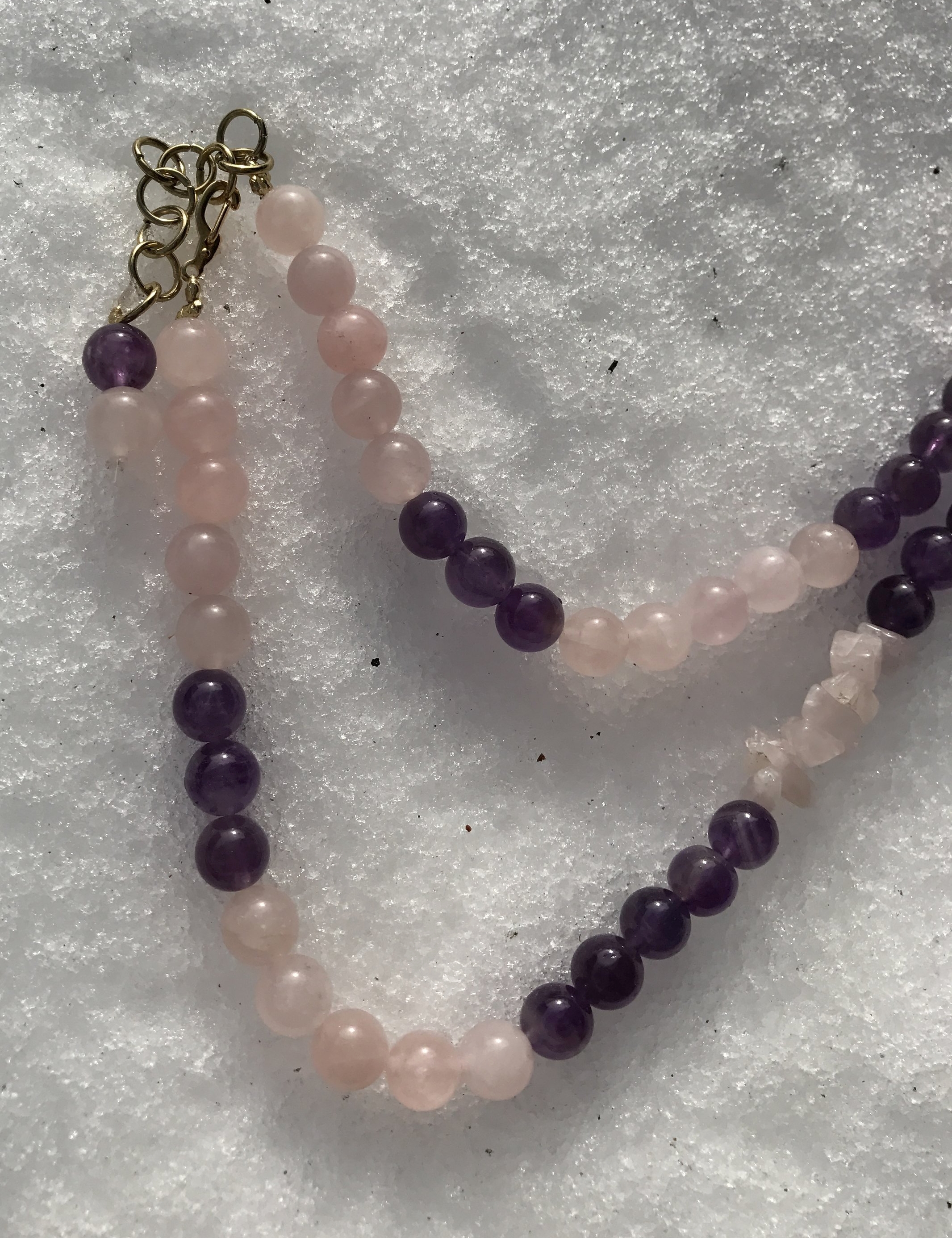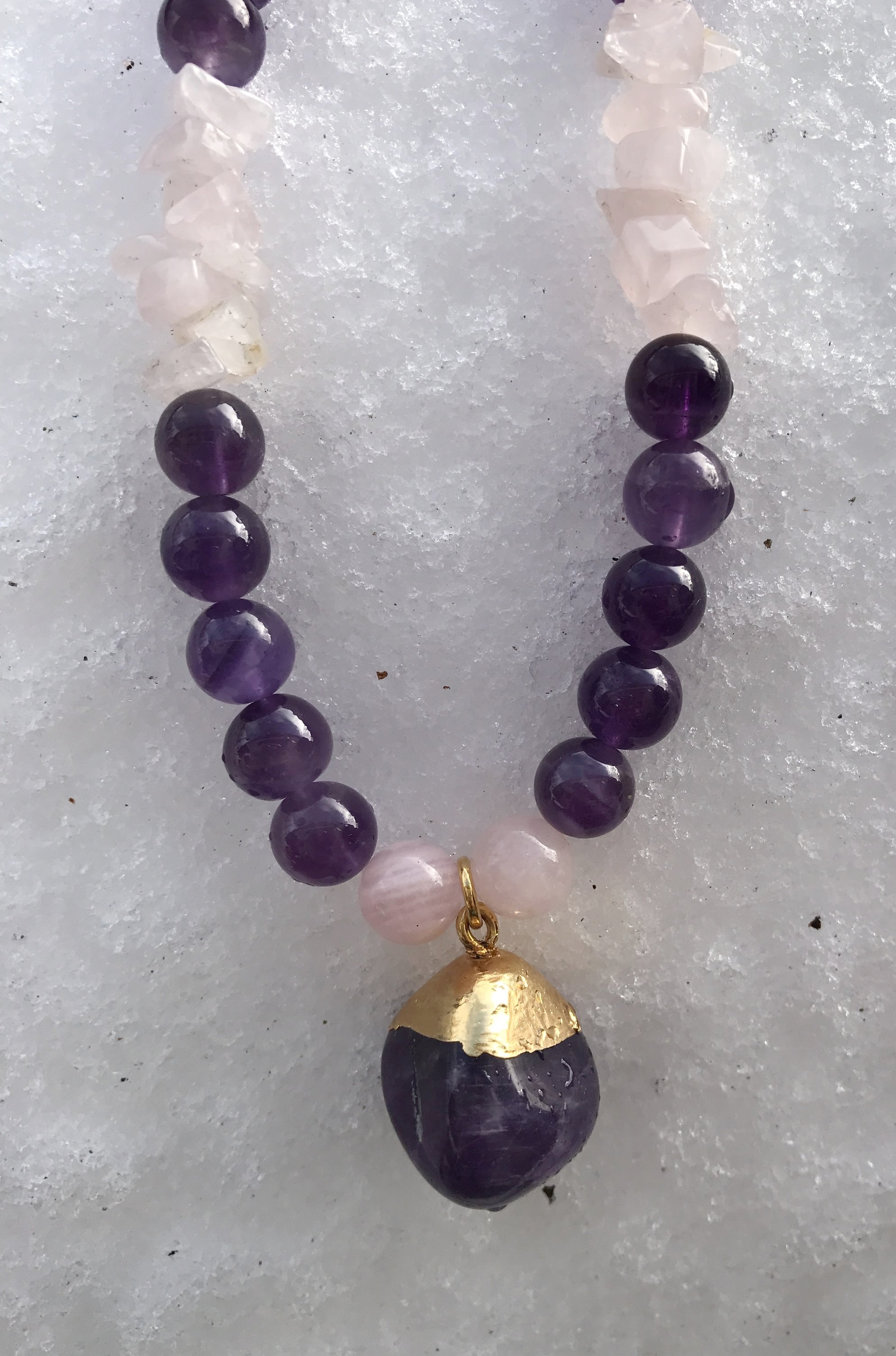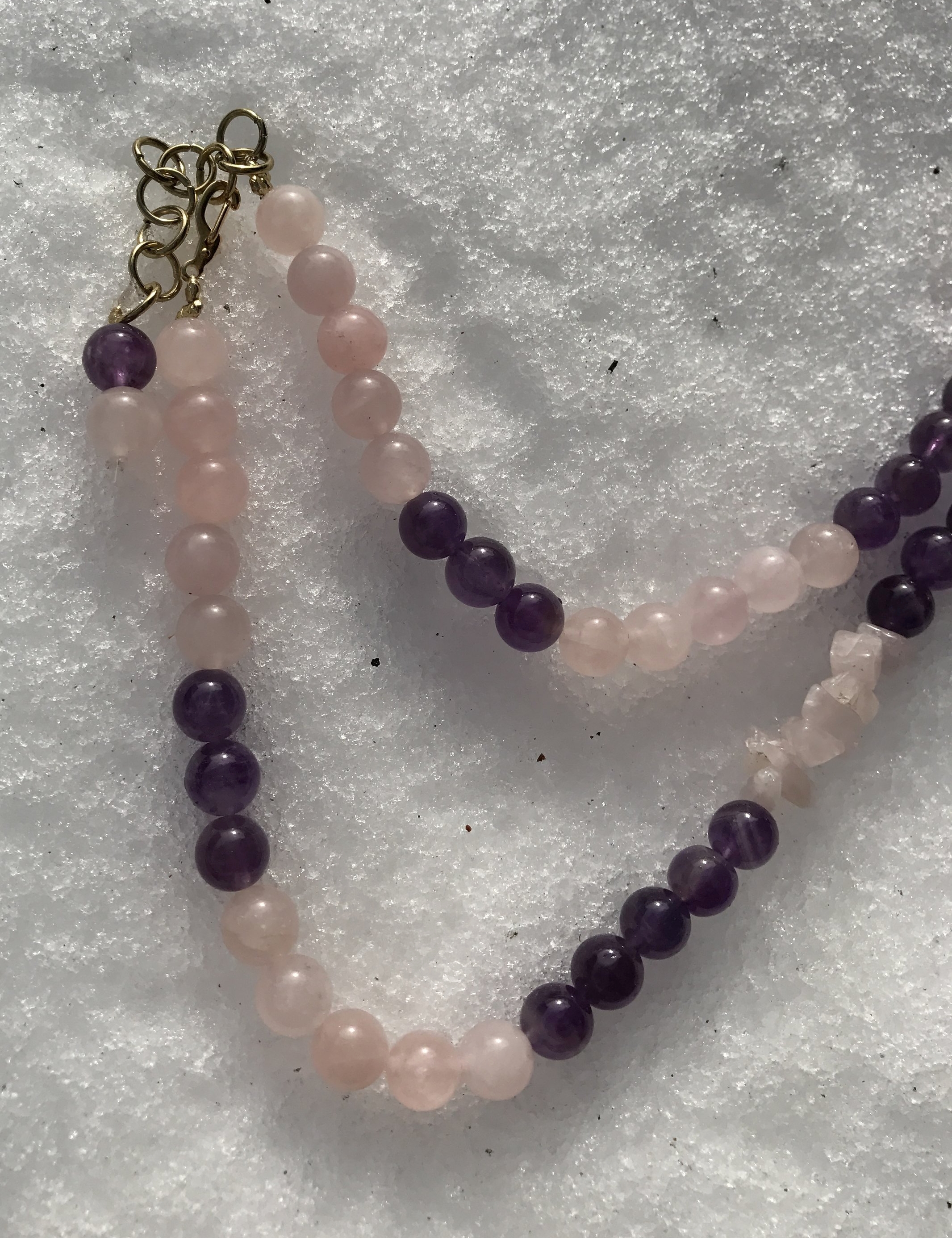 sale
Unconditional Love
Rose Quartz and Amethyst Gemstone beads beautiful combination necklace with the Amethyst pendant. This lovely gemstone of Rose Quartz is considered as a stone of love and also it's known as a crystal of Unconditional love.
Amethyst is considered as a stone of dream, and helps with insomnia. People keep this stone under the pillow to have good dreams and also use the stone to rub it on forehead and it helps with the headache. These stones combined has many healing properties. This can be a beautiful gift for your sweetheart for Valentine's Day as Rose Quartz, it's a stone of Unconditional Love. It has a hanging with one Rose quartz, one Amethyst gemstones in the back which increases the beauty of the necklace. It was photographed in the White pure snow which brings beauty of the piece even more.
There will be a surprise beautiful gift for the new purchases along with any kind of order of beautiful handmade jewelry. So hurry and please order whatever you like on the website!
Do custom order and get your custom designed jewelry!